The Center for Disease Control and Prevention recommends anyone from 13 to 64 years old who is sexually active to get tested for Human Immunodeficiency Virus (HIV). The symptoms for HIV can be asymptomatic and similar to flu symptoms and the severity varies at different stages - making it difficult to distinguish with other illnesses. This is why testing is recommended especially if you have the factors that identify them at a higher risk of getting HIV.
Testing and diagnosing HIV is straightforward especially if more than a month has passed since you've suspected contracting HIV. Below are some of the most common questions with regards to testing and diagnosis of HIV-1 type.
When Should Testing Be Done If You Suspect That You Have HIV?
If you have engaged in sexual activity with an HIV-positive partner or shared needles with someone who is HIV-positive, the virus may not be detected in your body within the first three months since your suspected date of being exposed to the virus. This is because the antibodies which indicate the presence of the virus are not yet at a detectable level during the first three months. However, if you want an early detection of HIV, there are tests such as the fourth-generation HIV test and HIV RNA Test which can detect the virus from the person's blood within 9 to 11 days after being exposed.
To know more about the different tests, follow through the questions below.
What Are The Different Methods Of Testing for HIV/AIDS?
HIV Testing By Blood or Swab Sample.
This is the standard testing that is available in most healthcare facilities. The specimen needed for this testing is usually blood (from a pricked finger) or saliva samples. This type of test is a third-generation HIV test that detects antibodies to HIV instead of detecting the virus itself. An enzyme-linked immunosorbent assay (ELISA) is done on blood samples to detect antibodies to HIV-1. There are two possible results for this if testing is done on the proper time window:
Non-reactive ELISA. This means that the sample is HIV-negative.
Reactive ELISA. If the specimen indicates this result, the specimen is retested in the same test and if it is still Reactive ELISA, it is subjected to supplemental tests such as polymerase chain reaction (PCR), western blot and immunofluorescence assay. If it is confirmed to be reactive, the person with owning the specimen is diagnosed as HIV-positive.
When Do This Test Show Accurate Results?
For third generation tests, HIV can only be detected after three months during the initial contraction of the virus. It takes three months before a significant amount of antibodies is detected through this testing.
What Are The Advantages Of This Testing?
Because this type of testing requires repetitive and confirmatory tests, it has a higher percentage of accuracy - almost 99%.
FDA-Approved In-Home HIV Test
Currently, there are two test kits that have been approved by the United States Food and Drug Administration, available at drugstores and can be purchased by someone who is at least 17 years old. There are two listed home test kits priced at $35.00 to $45.00 as of this writing:
OraQuick In-Home HIV Test
Just like the standard HIV Testing, the OraQuick test detects antibodies for HIV rather than the virus itself. Below are some of its specifications:
Specimen Needed: Saliva/Oral Fluid From Upper and Lower Gums of the Mouth
Process: Swab is inserted into a test tube making it mix with a liquid that travels through the whole test tube.
Legend:

C-Line: Indicates that the kit is properly working. If this the only line that appears after 20 to 30 minutes, it means that you are HIV-negative.
T-Line: Indicates HIV-positive. If this line appears after 20-30 minutes, it means that you are HIV-positive.
Home Access HIV-1 Test
Just like OraQuick, this type of testing also looks for antibodies for HIV instead of the virus. See specifications below:
Specimen Needed: Blood pricked from a finger
Process: Take blood from a pricked finger and put blood spots on the special paper included in the package. Mail the samples to the nearest affiliated laboratory. A pin number will be provided for anonymity.
Results: Results are released via toll-free phone and using the pin number. Post-counseling is also available during the phone call.
When Do This Test Show Accurate Results?
Since these home-tests diagnose HIV by checking for antibodies, the safest date to take the test is three months after the suspected date of acquiring HIV Test.
What Are The Advantages Of This Testing?
This type of testing is highly recommended for those who want to maintain their privacy when they want to test for HIV.
4th Generation HIV Test
This type of testing still uses blood samples as it specimen and detects antibodies for HIV and p24 antigens. HIV antibodies are produced upon being exposed from the virus and as a response to the p24 antigens but a significant level of antibodies is needed for it to be detected in the standard HIV Testing. The p24 antigens are a component of the virus and appear within two weeks of HIV making detection of HIV earlier than the standard HIV test.
When Do This Test Show Accurate Results?
4th generation tests show accurate results when tested one month after suspected exposure to the virus.
What Are The Advantages Of This Testing?
This type of testing detects HIV in a person earlier compared to the standard HIV-1 testing, making treatment more efficient and manageable.
HIV RNA Test
The HIV RNA test is more recent and more expensive in comparison to other tests. During this type of test, cells through a blood sample of the person subject under test are inspected if they HIV-1 genetic material. The genetic material, known as HIV RNA is inserted into a person's cell when they are exposed to the virus. A special section for this type of testing is available.
When Do This Test Show Accurate Results?
If done properly, the test can show 99.83% accuracy 9-11 days after the suspected date of contracting HIV.
What Are The Advantages Of This Testing?
Being able to detect HIV at an early stage, this provides more options for treatment and management of progression of the disease.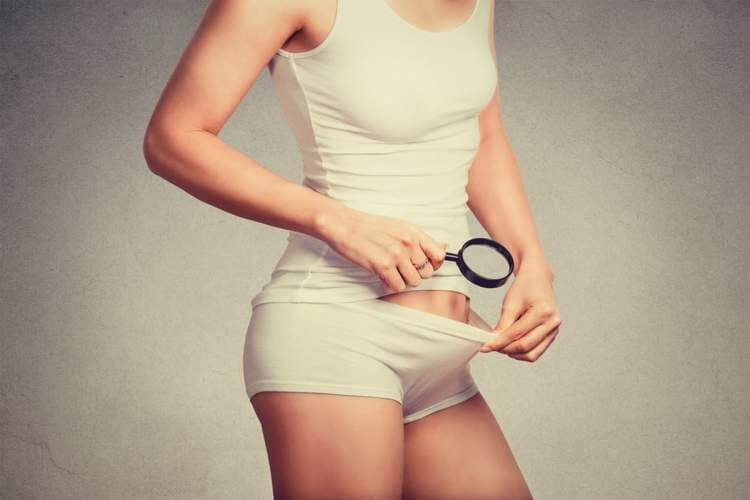 Get tested for HIV
STD testing is the only way to know for sure if you do or do not have an STD. Act immediately and get tested today!
Get tested for STDs today
How Do You Diagnose The Severity of HIV?
Once diagnosed with HIV, there are additional tests done in order to assess the progression of the disease.
HIV Viral Load Test. This type of test assesses the amount of virus present in your body and check as to what is the proper treatment course and during treatment, monitoring of response antiretroviral therapy.
CD4 Lymphocyte Cell Count. HIV acts by killing CD4 cells so by testing as to what is the current CD4 Cell Count, they can assess as to how HIV has affected the immune system.
How Is AIDS Diagnosed?
AIDS is the final or advanced stage of HIV. To diagnose it the following conditions must be satisfied:
The person is HIV-positive.
CD4 Cell Count is below 200 cubic millimeters.
When the CD4 Cells fall below 200, this is already critical and the immune system of the affected person is already weak and susceptible to many illnesses.