There was a time when you had to schedule an appointment at the doctor's office to get an STD test and then wait a week or more for your results. Thankfully, those days are behind us.
In this article, we introduce you to all your options for getting tested quickly and discreetly. With an at-home or online STD test, you can get accurate results in as little as 24 hours and receive a free consultation from a doctor.
In the comparison table below, you can see how these new testing methods compare to STD tests at traditional doctors' offices and public clinics. You can then read on to explore all of these options in-depth and find out exactly how and where to get tested for STDs today.

Testing Method

Waiting Times

Speed of Results

Positive Consultation

10-20 min visit with no wait

24-72 hours

Yes, free with positive result

No wait

5-11 days

Yes, free with positive result

Doctor Visit

(with insurance)

Call to set up appointment

7-10 days

Yes, but co-pay required

Doctor Visit

(w/o insurance)

Call to set up appointment

7-10 days

Yes, but out-of-pocket cost required

Limited Hours and Long Lines

7-14 days

No
1. Online (Walk-In) STD Testing
This is one of the most popular ways to get tested for STDs today. You order the test online, but you walk into a testing center to get checked. STDCheck.com works this way (read our compehensive review here or see current prices here).
These tests combine the best of both worlds when it comes to convenience and accuracy. You order the test at home, but you take it in a professional lab setting. This reduces the likelihood of errors.
How It Works:
Order a test kit on the provider's website (i.e. STDCheck.com).
Visit a testing center near you. STDCheck.com has 4,000 test centers nationwide. No appointment is necessary.
Collect your samples at the facility for the technicians and leave. You do not need to fill out any paperwork or wait. You can be in and out in a matter of minutes. It is totally confidential.
Wait for your results to be delivered to you online. With STDCheck.com, this only takes one to two days.
Noteworthy Features
Confidentiality. This is a fast and confidential process. At no point do you have to deal with a doctor's appointment. See more: Anonymous STD Testing.
Accuracy. You are maximizing accuracy with this method. Collecting your samples at home, you are more likely to risk contamination or another mistake.
Speed. There is no faster way to receive your results. With at-home testing, you usually have to wait a few more days. With a doctor's office, you could be waiting for weeks.
Pricing. The 10 Test Panel from STDCheck.com is $198. While that might sound expensive, that many STD tests at your doctor's office would likely run you $500 or more. In fact, it isn't unusual for a comprehensive panel at a traditional clinic to run as high as $2,000. Many individual online STD tests are very cheap (STDCheck.com offers a Hepatitis A test for $24, for example). So online STD testing can save you a lot of money.
Pros of Online STD Tests:
You can order your test within minutes without leaving the house.
This form of testing is private and discreet.
Online STD testing is cost-effective.
Even though you do need to visit a testing center, in most locations it should be easy to find one near you.
You do not need to wait or book an appointment. Testing takes minutes.
If you do have a positive result, some companies will follow up with you. STDCheck.com lets you call in for a free consultation with a doctor. Sometimes you can get your prescription written right over the phone.
Cons of Online STD Tests:
You do have to leave your house for the actual testing.
You may not find tests for every single disease. STDCheck.com for example does not seem to offer a Trichomoniasis test.
Where to Get Tested
STDCheck.com offers unparalleled convenience and accurate testing using FDA-approved methods. Right now, the company is offering a special promotion. Click below to order now.

Save $10 on any private STD test. Discount applied automatically. No coupon code required.
2. At-Home STD Test
If you do not want to visit a testing center, a great alternative is an at-home test kit from a company like myLAB Box.
See more: myLAB Box review.
You never even need to leave your house to get tested for STDs this way, which makes it the most discreet option. Everything is done through internet and mail.
How It Works:
Order your at-home test kit online.
Wait to receive your test kit through the mail.
Read the instructions carefully to make sure you understand the procedures, and then collect your samples.
Mail your samples to the company for analysis.
Wait for your results. With MyLAB Box, this usually takes two to five days.
Noteworthy Features
Superior Confidentiality. There is no more discreet way to get an STD test. You never have to set foot outside your door, and you do not have to talk to anyone face-to-face. Nobody will see you walk in or out of a testing center.
Fast and affordable. At-home test kits tend to be a bit more expensive than walk-in tests (i.e. $269 for the comprehensive panel from MyLAB Box), but they are still quite affordable compared to the $500-$2,000 you might spend at your doctor's office. Two to five days to get results is also slower than one to two days with a testing center, but nothing compared to weeks of waiting on your local doctor's office.
Convenient. Why drive all the way to a testing center when you can just pop open a box at home, take five minutes to collect your samples, and drop it off again in the mail? It doesn't get any easier than this.
Pros of At Home STD Tests:
FDA-approved testing means accurate results, so long as you follow the instructions with care.
You can gather your samples within 5 minutes. Order online, collect them, send them back, and wait. There is nothing more to it. This is arguably the most convenient method for STD testing.
Your discretion is ensured.
Within just a few days, you will hear back about your results.
Cons of At Home STD Tests:
Accuracy is high if you correctly follow the directions. But there is less control over your home environment than a professional testing center, so accuracy may be lower than it is with walk-in tests.
It takes a few more days to get your results.
Where to Get Tested
If you want to order an at-home test kit which is FDA-approved, affordable, and discreet, go with MyLAB Box. Click below to order now and claim your discount.

3. Visit Your Doctor
Another option for getting tested for STDs is simply to visit your regular clinic and talk to your doctor. You already probably know how this works. But let's go over it anyway.
How It Works:
You schedule an appointment with your doctor.
You talk to the doctor about your concerns.
You collect your samples before you head home, or you schedule a separate appointment to do this.
You wait to hear the results at home.
Noteworthy Features
Immediate consultation. If you are less concerned about discretion and more interested in talking to someone right away, a doctor's appointment is one way to do that.
Familiarity. You already know your doctor. If you feel comfortable with him or her, you may appreciate the familiarity.
Pros of Doctor's Office STD Tests:
You can talk to your doctor right away abut your concerns. Your doctor is familiar with your records and knows you, which may provide some useful context.
An STD test from your local clinic should be accurate, assuming you trust the lab the clinic uses.
Cons of Doctor's Office STD Tests:
This is the most expensive way to get tested. Instead of spending under $200 for a comprehensive panel, you might spend $2,000.
This is also one of the slowest ways to get tested. Especially in rural areas, it is common to wait weeks to see a doctor, and then weeks again for test results.
There is nothing confidential about getting tested this way.
Getting tested at the clinic is inconvenient. It involves scheduling, driving, waiting and hassles.
Many people find visiting the doctor's office for STD testing embarrassing.
4. Free Clinic
One last option for STD testing is a trip to a free clinic. If you head to a public STD testing clinic, you may be able to get a free or discounted test, depending on your financial situation.
How It Works:
You drive to a public testing clinic near you.
The clinic decides whether or not to offer you discounted testing.
You take your tests at the clinic.
You head home and wait for your results.
Noteworthy Features
Save money (potentially). If you fit within the clinic's low income bracket, there is a chance you can pay on a sliding fee scale, or not at all.
Consult with a doctor. At a free testing center, you can speak to a doctor immediately if you want.
Pros of Free Clinic STD Tests:
You might not have to pay for STD testing. Obviously if you are on a tight budget, this can be a significant benefit.
Accuracy should be high. A public health clinic using a professional lab can provide you with accurate results.
Cons of Free Clinic STD Tests:
Testing is not always free. In some cases, you might get a single free test, and then have to pay for the rest.
You may not be able to use the clinic at all. Some free clinics are only available to low income customers. If you are above the income ceiling, they may not even serve you.
The process is not discreet.
Extensive waiting could be involved. Free and low-income clinics are notorious for extremely lengthy wait times. You could end up sitting in the waiting room for hours waiting your turn—and then find yourself waiting weeks again before you find out whether you have an STD.
It can be inconvenient to drive to the testing center and back. You might also feel embarrassed.
You can see why we do not advise a visit to a free clinic or your doctor's office for STD testing. The doctor's office is expensive, and both options involve a lot of hassle.
Find a STD Clinic Near Me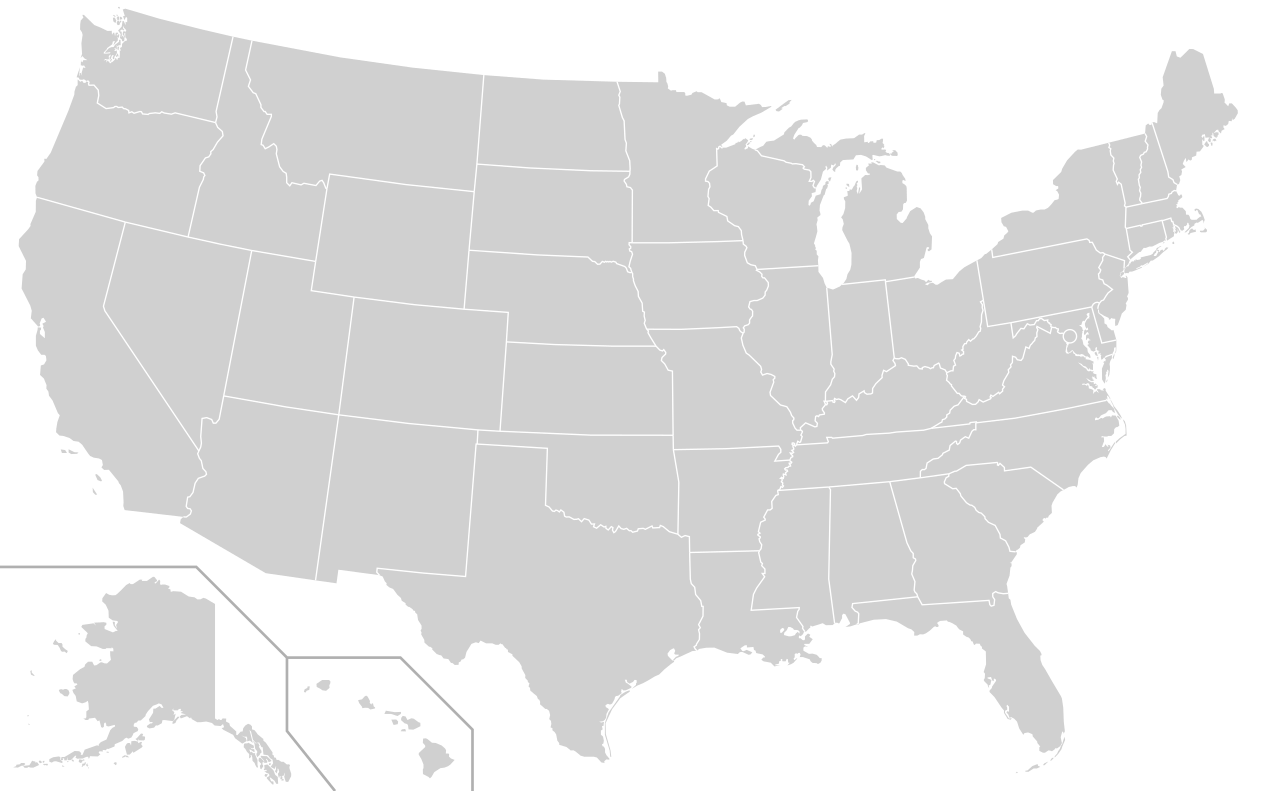 Take the Next Step Toward Peace of Mind and Get Tested Today
Don't subject yourself to thousands of dollars in testing and weeks of waiting to find out whether you have a sexually transmitted disease or infection. The faster you act, the sooner you can start treatment and get back on the path to health. Click below to get started with STDCheck.com or myLAB Box!
Find a test center near me (online STD testing).